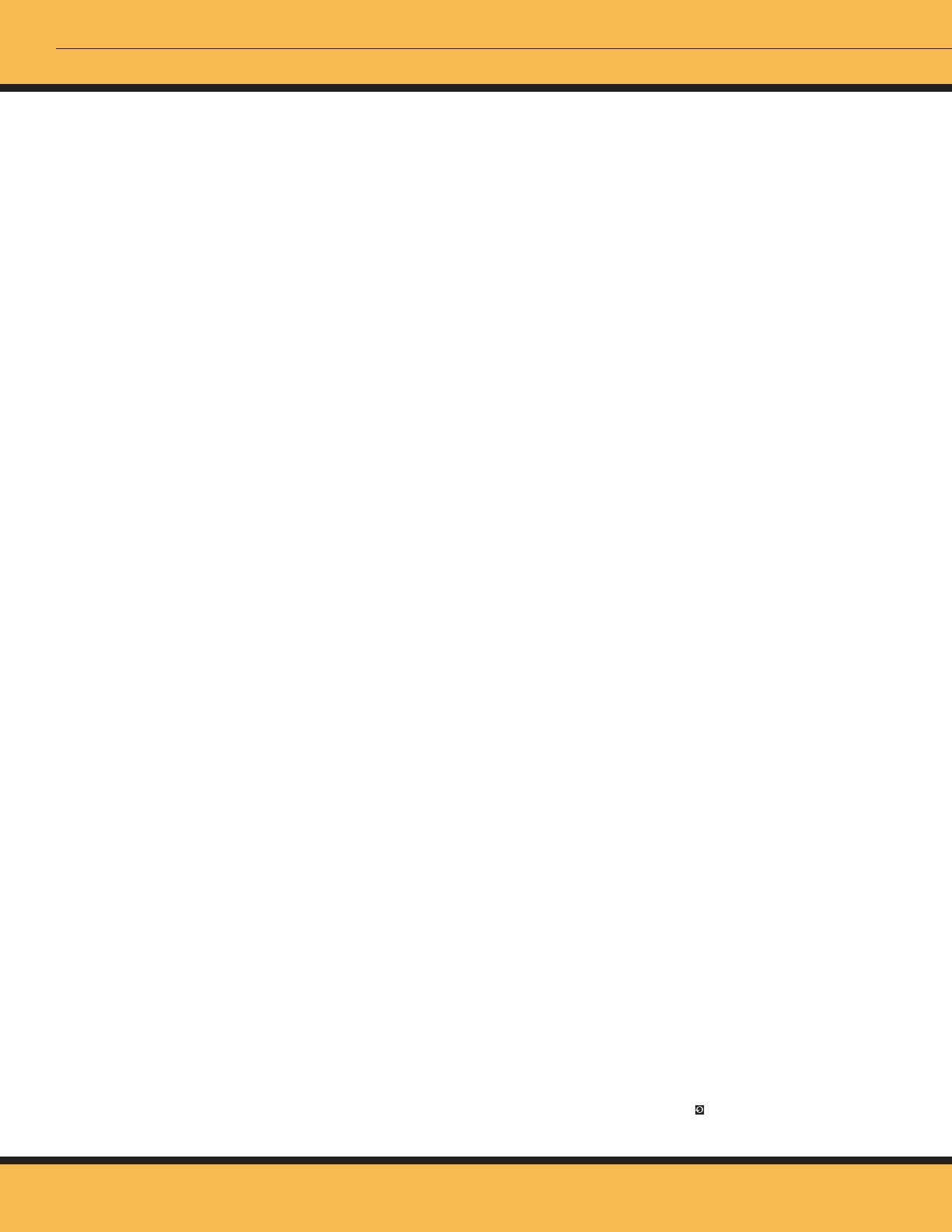 Oilman Magazine / November-December 2019 / OilmanMagazine.com
24
FEATURE
tight gas sand reservoirs. By using the newly-
developed and comprehensive monitoring
solutions, unprecedented and comprehensive
high-quality eld data will improve scientic
knowledge of
not only the hydraulic fracturing
process, but re-fracturing, and subsequent huff
and puff
gas injection as an EOR method.
The Trustees of
the Colorado School
of
Mines (Golden, CO) & Oceanit
Laboratories, Inc. (Honolulu, HI)
Colorado School of
Mines (CSM) and
Oceanit Laboratories are developing a novel
'hydrate-phobic' coating for deepwater well
environments that will improve safety, cost, and
component life during operations. The ability
to mitigate gas hydrate blockages in owlines
is critical to ensure the safe and economic
operation of
deepwater facilities, to extend the
life of
the eld, and to minimize product loss.
Prevention of hydrate blockages will mean
operating in a safer and more cost-effective
environment, as current mitigation costs can
exceed $1M per mile of pipeline.
A coating capable of
repelling deposition
and preventing hydrate build-up - that can be
applied in-situ to existing owline facilities
- would represent a breakthrough over
the current state-of-the-art, mitigating the
severe production, environmental, and safety
issues that this deposition can cause during
operations, including catastrophic blowouts and
sustained leaks. CSM and Oceanit are further
testing this novel coating against the adhesion
and deposition of
waxes and asphaltenes to
investigate the broader capabilities of
the
coating under eld conditions, where these
solids will accumulate to cause restricted
ow problems in the owlines. This research
represents a novel, cost-effective solution to
unresolved ow assurance challenges that
would ultimately lead to major fundamental
breakthroughs in gas hydrate and related solids
engineering.
"Novel, nanocomposite-based surface
treatment technologies, such as the ones
being developed by Oceanit can have a
profound impact on the efciency, safety and
therefore environmental impact of production
operations. In bringing this technology to the
market, Oceanit is proud to partner with CSM,
who brings decades of
expertise in hydrates
and ow assurance testing to the effort. The
funding support from U.S. DOE National
Energy Technology Laboratory made this
partnership and maturation of
the technology
possibly. We are excited to advance a eld-
deployable solution to a very long-standing
challenge faced by the industry today." – Dr.
Vinod Veedu, Oceanit Laboratories, Director
"Gas hydrate plugs in owlines present a major
economic and safety concern to the oil and gas
industry during subsea production. The ability
to prevent hydrate deposition is using coatings
is especially critical to mitigating pipeline
blockage and ensuring safe and efcient
production. "– Dr. Carolyn Koh, Colorado
School of Mines, Director, Center for Hydrate
Research
University of
Louisiana at Lafayette
(Lafayette, LA)
Tuscaloosa Marine Shale Laboratory (TMSL)
is an excellent example of collaborative effort
between the federal government (DOE, Las
Alamos National Lab), several academic
institutions (University of Louisiana at
Lafayette as the lead, University of Missouri
Science and Technology, University of
Oklahoma, and University of
Southern
Mississippi) and private sector (Goodrich,
ExxonMobil, Signal, and Helis) to support
energy production and development projects.
The goal of
TMSL project is to bring all
stakeholders together in a synergistic approach
to unlock signicant estimated unproved
hydrocarbon resources of
Tuscaloosa Marine
Shale, as a major challenging shale play, in
economic and environmental-friendly manner.
TMSL is a multidisciplinary team of
more
than 30 faculty and research assistants with
background in petroleum engineering, geology,
geophysics, and socio-economics studying the
key issues in reservoir quality and completion
The University of Louisiana, Lafayette is home
to a TMS virtual laboratory with a signicant
amount of
whole cores, slabbed cores, cuttings,
and data for TMS wells. The team recently
published the results on the mineralogy and
geochemistry of
11 TMS wells at "Marine and
Petroleum Geology" journal: "Heterogeneity
of
the Mineralogy and Organic Content of
the Tuscaloosa Marine Shale, Marine and
Petroleum Geology. Vol. 109, Pages 717-731"
The virtual laboratory will conduct testing
and analysis of
various properties of
rock and
formation uids from the TMS to determine
sources of
the wellbore instability issues,
improve formation evaluation, the role of
geologic discontinuities on fracture growth and
shale creep. University of
Louisiana – Lafayette
also plans to investigate the application of
stable CO2 foam and super-hydrophobic
proppants for improved reservoir stimulation,
as well as to better understand the nature of
water/hydrocarbon/CO2 ow in a clay and
organic-rich formation.
The TMS has been estimated to contain 7
billion barrels of
recoverable light, sweet crude
oil, while its current total average production
is only about 3,000 barrels of
oil per day. Over
the years, operators have been unsuccessful in
the TMS play, in part due to its clay-rich nature
which makes it sensitive to water. Improved
understanding of
the TMS, along with public
scientic assessment of
new approaches for
developing the play, will expand and accelerate
industry efforts to cultivate this resource with
minimal environmental impact.
Virginia Polytechnic Institute and State
University (Blacksburg, VA)
The Central Appalachian region is host to an
abundance of
hydrocarbon resources including
coalbed methane, shale, and other unconven
-
tional reservoirs. Many of
these plays are verti
-
cally stacked such that a single well or group of
wells in close proximity can produce simultane
-
ously from multiple reservoirs. Because many
of
these reservoirs produce less than 50,000
BOE (Barrels of
Oil Equivalent) per day and
can thus be classied as ESUPs (Emerging
Stacked Unconventional Plays). The project is
designed to improve characterization of the
multiple emerging unconventional pay zones
that exist in the established Nora Gas Field
through the drilling and coring of
a vertical
stratigraphic test well up to 15,000 feet deep.
This project will evaluate and quantify the
benets of
novel completion strategies for
lateral wells in the unconventional Lower
Huron Shale. A major research objective of
the project is to characterize the geology and
potential deep pay zones for Cambrian-age
formations in Central Appalachia. A second
major research objective is to evaluate and
quantify the potential benets of
novel well-
completion strategies in the emerging (and
technologically accessible) Lower Huron Shale.
The benet of
this research will reduce surface
footprint, infrastructure requirements and
development costs by combining best practices,
state of
the art technology and effective
outreach to carefully develop these resources.
Conclusion
The motive behind the unconventional
methods research consists primarily of three
objectives:
1.
Improving understanding of

the process
involved in resource development
2.
Advancing technologies and engineering
practices to ensure these resources
are developed efciently with minimal
environmental impact and risk
3.
Increasing the supply of U.S. oil and natural
gas resources to enhance national energy
dominance and security
The oil and gas industry is advancing by
leaps and bounds, to be progressive, the
unconventional must be explored. The DOE
assisting in these efforts is displaying their
commitment to the industry and the U.S.
economy as a whole. It will be interesting to
follow these projects and see where the end
result leads.